Even if you're diligent about running a vacuum over your carpets regularly, over time they can begin to look and feel a little downtrodden. Nothing refreshes them like carpet repair services from Rocky Mountain Carpet and Tile Cleaning! Let us breathe new life into your old carpets in Norman, Goldsby, Hall Park, Cleveland County, Newcastle, Moore, or Oklahoma City, OK, to get them looking, feeling, and smelling better than they have in years!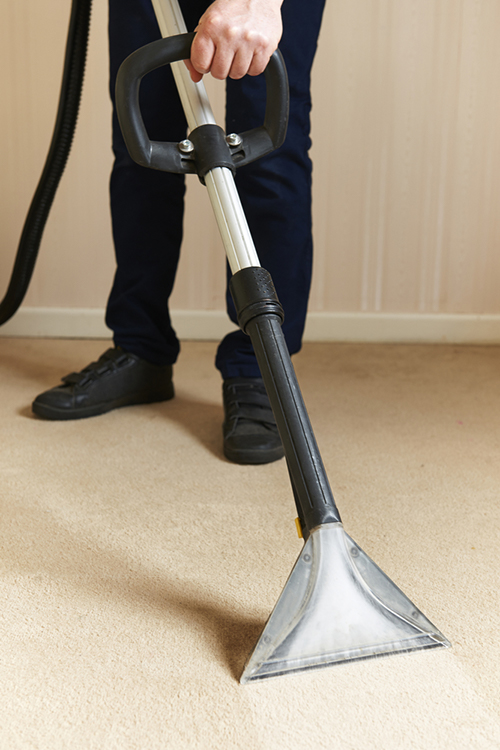 Cleaning: Stains and odors can build up in your carpets with time—especially if you live in a home with kids or pets. We thoroughly clean your carpets to extract any stains or embedded debris, restoring a fresh appearance and smell. Our goal is to reinvigorate your carpeting, to help you get the most out of your investment and leave your home looking and feeling clean!
Carpet Stretching: Over time, carpet can develop wrinkles and ripples where it becomes unsecured. These wrinkles not only look bad, they're also trip hazards! Let us re-secure your carpet to eliminate wrinkles. Through careful carpet stretching in Norman, OK, we'll make it look like your carpet was freshly installed yesterday! Give us a call today for a free at-home consultation.
Carpet Repair: Rips, tears, thin spots or other areas of carpet damage don't have to be a bane on your floors. Give us a call and let us work our magic with precision carpet repair in Norman, OK. We make sure your carpet shows no signs of damage and looks clean, helping you get more mileage out of your original investment.
Upholstery: Want to restore the freshness of your furniture? We can remove years of odors, stains and debris to improve the look, feel and smell of couches, chairs, ottomans and other fabric furniture items. Before you give up your favorite chair, let us breathe new life into it!
We offer our carpet, tile and grout, and upholstery cleaning services to home and business owners alike, specializing in high traffic settings. We also specialize in providing these services for churches and daycare centers.
To get a free estimate on repair services, contact us today at 405-850-0445.